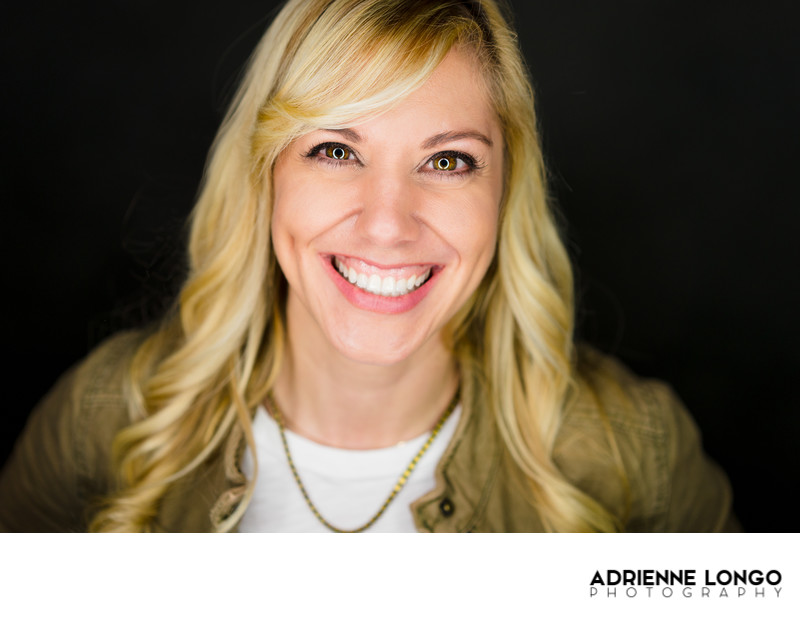 About Adrienne Longo
I'm a New Jersey photographer specializing in wedding photography, portraits, and celebrity events. My images are recognized for their dramatic lighting and fun vibes while still being loving and flirtatious. I have a simple but often overlooked method of creating your most treasured photographs. I tell your story by discovering the things that are really important to you and your loved ones. I provide photography services in the tri-state area, including my local area of Northern New Jersey, New York City, and Pennsylvania; although I'm happy to travel anywhere! I recently opened an amazing photography studio Caldwell, NJ. The location is conveniently located and overlooking the heart of Downtown Caldwell in the newly renovated building, The Wilson.
Electric Love Studios
Melissa, of Electric Love Films, and I have been capturing weddings together for years. After our own wedding in 2018, we felt it was the right time to start a company together to better serve our clients. If you're looking for a creative wedding photo and video team, you're in the right place. You can find our information here: Electric Love Studios . We will eventually streamline all of our wedding work to the studio brand.
Being a Professional Photographer
Photography started as a hobby for me, as I was inspired by my mom's meticulous documentation of my brother and me since birth. I almost always carried a camera with me since I was about 10 years old, never thinking I would become a professional photographer. Funny how life has a way of showing you little glimpses into your future. My mom passed away in 2001, and I treasure every single one of those pictures in the albums that she made. Had she not printed them, I wouldn't have anything look back on. (SIDEBAR, I WANT YOU TO MAKE YOUR PHOTOS TANGIBLE!) How my family's photo albums affect my services for you, conveys in my extreme intentionality and commitment to capture the essence of your relationships with loved ones.
I'm extremely intentional with everything I take on; your time with me will be productive and most of all, FUN! My promise to you as my clients means that I will do everything in my mental and physical capabilities (which are pretty extreme) to make the most amazing photographs for you. I'll climb, run, lie on the ground, dangle from branches, balance on ledges…you get the picture. (Ha! See what I did there?)
My Mission
I really enjoy finding and manipulating light to add dimension and drama to your wedding and portrait portfolio. I strive for images that stand out, so much so, that you'll want you to display them as wall art in your home! Of course, I provide my clients with a variety of looks, so not to worry; I'll take the classic portraits that make parents happy as well! In the end, you'll have a collection of pictures that keep you reliving the day.
A wedding day is full of excitement and moves incredibly fast. My intention for you is to be present and enjoy yourselves. You will have the experience of being taken care of while feeling like a rock star. It's my personal issue to tell your story in the most incredible way possible.
We are Here to Help You!
Making sure your day goes smoothly is one of our goals in addition to providing incredible imagery. We will have a timeline planning session at least one month before the event to make sure every hour is accounted with buffers in between! We will keep the schedule present so you don't have to stress, we got it! Once we start your portrait session, first look, or anything else you've hired us to photograph, we will guide you through the process. We do that a few different ways. We want you to be comfortable in front of the camera, so we will keep things fun and easy. We will send you off on little adventures while capturing what occurs naturally. If something is off, we will let you know how to make it work. We want you to love the eld results, so if a hair is out of place, or there's a phone sticking out of a pocket, we will fix it! Sometimes we will help with posing, and other times it's not needed at all. Either way, we will make sure you're looking your best!


Business News
My wife is an incredible videographer at Electric Love Films. Although we have been working together since 2011, we haven't created an actual package together. Whelp, the time has come! We are in the process of launching our new company of wedding photography and videography in New Jersey (and basically anywhere) called Electric Love Studios. As we merge our wedding services together, we will continue to update our websites with the awesome photographic experiences we have been designing!
Personal Details
Now that you have an idea of what I do, here's the scoop about who I am as a person. Recognized fine art photographer, Parker Pfister, says I'm driven and creative. My best friends say I'm reliable, inventive, wild, and spontaneous. My old boss says I'm a real pain in the ass but hardworking, compassionate, and honest! Finally (this one is my favorite), my nephews think that I'm charismatic, enthusiastic and caring! I'll take it! With all of that said, I think I'm a go-getter, ambitious, silly and strong.
Why I Understand You
I recently got married and experienced everything you're taking on right now! Everyone was asking us what we are doing, where it would be, and who we would use as our own photographer and videographer. I know there are so many great photographers out there and it's tough to distinguish who best fits your ideas for such a unique day. Let me make this easy for you, hire me! I've been shooting weddings on my own since 2009. I've experienced power failures without a skip in my step (one even in a huge hailstorm inside a party tent). I can work with harsh light or no light at all. Magical photos have happened in the back on parking lots, while others highlight the best features of your location. I've been hired for events at so many wedding venues in the tri-state area, that it's likely, I've been at yours. Besides all that, and most importantly, I will make ridiculously stunning photos for you!
I'm going to hold your hand throughout the process, assuring that the details are clear and we communicate plans for an easy day. We will create a schedule that works to fulfill on everything that you want to happen and nothing that you don't. Like I said, I want you to enjoy the experience of your wedding day.
Our wedding was the most incredible day surrounded by our favorite people. We spent the weekend in Abury Park, at The Asbury Hotel. It's a hip new place with live music, a rooftop bar, and movie screen. The most important part for us was that it's a dog-friendly hotel. It was really important for us to have our babies nearby! It was so different being a photographer on the other side of the camera. I had to stop myself from thinking like a photographer and allow myself to be a bride. It wasn't too hard though, we had amazing people covering photography and videography. Before we were married my fiance said something really profound and also simple. "You better hire someone you don't have to worry about. I don't want you wondering what lens they're using or where their light is coming from." That's not just applicable to me as a professional photographer, but to every single couple out there getting married. No one wants to worry about what the photographer is doing or not doing. It reinforces my statement in the previous paragraph which summed up means, I'm going to take care of you as my client.
Hobbies
I love taking on all kinds of projects, especially home renovations. I was never interested in cooking and sewing class in school. Instead, I could be found in all of the wood shop classes! My grandfather was a builder, and I picked up on a few skills along the way. I have a huge collection of tool, including saws that scare people. I can hang sheetrock, nicely tape and spackle it (a very fine skill to have), tile floors, run electric, and refinish trim work to name a few endeavors. I also enjoy competitive target shooting at my local range, RTSP. (Disclaimer, when I say competitive, I'm referring to that just between myself, and my fiancé. I haven't actually won anything, yet!) Being that this job is so physically demanding, I spend a lot of time working out at the gym and visiting the brink of sweaty death each week in hot yoga. In the ever so rare event of a day off or a little free time, I'm a sucker for staying in my sweatpants, eating pizza, and watching Netflix in bed with my fiancé and our dogs.
Celebrities
I have had many fun experiences working with almost all of the cast members on The Real Housewives of New Jersey. Additionally, I've worked with other awesome public figures in the past eight years. Some of them include Teresa Giudice, Joe Giudice, Caroline Manzo, Kathie Wakile, Chris Laurita, Jacqueline Laurita, Albie Manzo, Chris Manzo, Katie Zorn, Rachael Ray, Padma Lakshmi, Natalie Morales, Anne Burell, Shiri Appleby, Charlotte Ronson, Micky Ward, Justin Antiorio, Amanda Swafford, Hoda Kotb, Danielle Brooks, Amy Robach, Sara Haines, Deena Kastor, and Jenn Widerstrom.
Do you like everything you see? Have a feeling that we're a good fit for your event? Would you just enjoy picking my brain on subway tile? Well, I'd love to hear from you and I hope to be your photographer. Contact me to book your date!